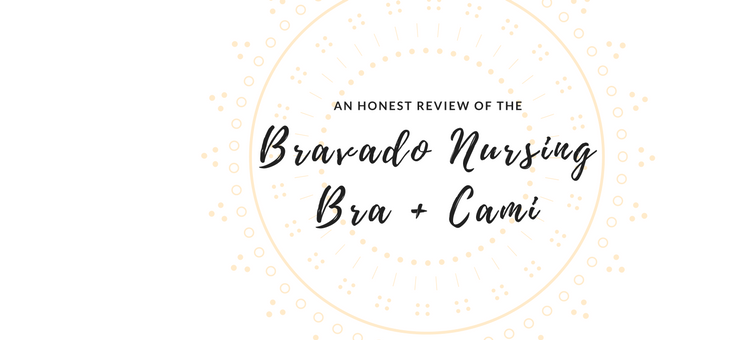 If you have a little one on the way, then you have probably gotten a little overwhelmed looking at all the different brands of nursing bras and covers. Let me just get to the point here, ladies…if you don't own any Bravado nursing accessories, it is time to hop on the bandwagon. Bravado's nursing camis and bras are all the craze right now. In fact, thanks to a good friend who introduced them to me, I have a closet stocked full with their bras and camis.
Made for comfort and style
My favorite part of their bras and covers are that they made for all shapes and sizes of women. I am a healthy sized woman with a larger chest and I can't stand wearing bras and nursing cover ups that hug me too tight or don't move with me. Bravado is made for comfort and style and that is why their accessories are on my list of must haves for new and expectant mamas.
Bravado Body Silk Seamless Nursing Cami
I want to start by talking about the Bravado Body Silk Seamless Nursing Cami. Y'all, I feel like I am in heaven when I wear this. It is the most cozy and relaxing piece of clothing I own right now. If you have ever nursed before then you know how much of a rollercoaster your body goes through those first few months. In reality, it can take over a year for some women to feel normal in their new bodies and that is why it is important that our clothes and undergarments help us feel confident. I loved this cami because it conformed to my body as it went through these changes. When my breasts were engorged, the cami stretched comfortably to fit me and when my supply started to dwindle as I was weaning, the cami adapted.
Seamless Nursing Bra
The good news about the Body Silk Seamless Nursing Bra is that there are no wires! Plus, you can wear even after pregnancy and nursing which made me feel a lot better about it when purchasing it because I knew it would last awhile while my other maternity clothes would go into storage again one day. I have it in both black and white and I would say black is my favorite because well, everyone looks good in black, right?
The truth is once you try on a Bravado Body Silk Seamless Nursing Bra, you are not going to want to wear anything else, ever again. I am the type of woman who comes home from work and immediately takes my bra off because I can't stand the uncomfortable wires against my skin. Not with Bravado's bras. Their bras are wire-free! Wireless but yet still offer the support a woman needs. They are also the perfect bra for nursing mamas as their "B" nursing clips let you open and close the bra with 1 hand.
I almost forgot to mention that the Bravado Nursing Bra comes in this neat butterscotch color that I got to steer away from my all black wardrobe. Try them out! Warning: You may end up with a closet full of their accessories like me!