Using a nursing cover while you breastfeed is one way to help make breastfeeding more comfortable when you're in a crowded place. A nursing cover is like a light weight blanket that drapes over one or both shoulders and covers your baby while he or she breastfeeds. The cover is long enough to cover the baby's face as well as your belly if you find that you have to lift your shirt from the bottom in order to breastfeed. The material is rather lightweight and will not interfere with your baby's ability to breathe while breastfeeding. Want to know how using a nursing cover will benefit your breastfeeding routine? Here are a few tips on how you can make the nursing cover work for you.
#1 Using a nursing cover makes you feel comfortable while breastfeeding.
Take some time to practice breastfeeding at home before you venture out in public. Use a mirror so that you can see how much skin is exposed while breastfeeding so you can adjust easily when you're out running errands or at work. A nursing cover will provide additional coverage to help you feel comfortable, especially when it's colder outside and you want to ensure your little one stays warm.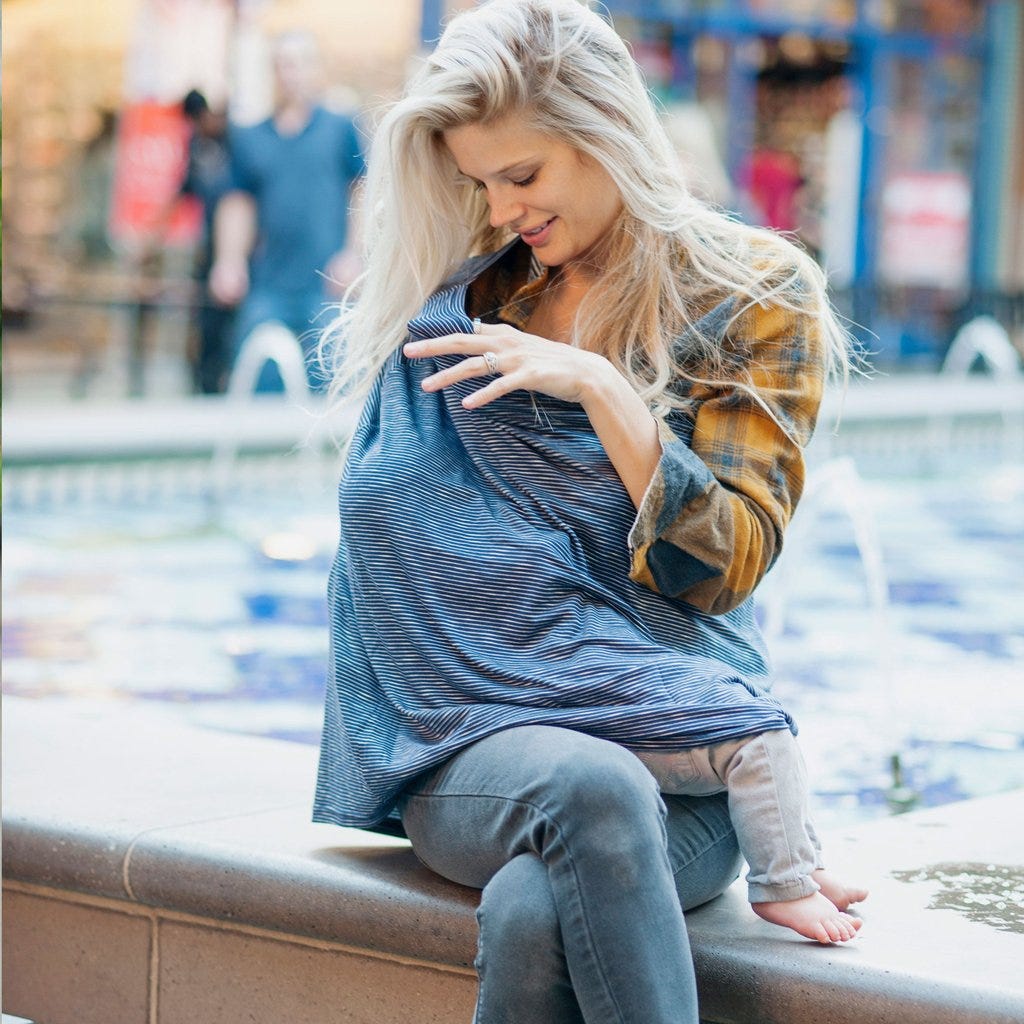 #2 Feel comfortable sitting down or walking around while breastfeeding.
Rather than feel trapped in one breastfeeding position, feel free to use your nursing cover as a tool to help you move around. You should be able to sit down in your favorite chair, stand up, or take a short walk while feeding your baby. Your nursing cover gives you a variety of options including the freedom to move around.
#3 Continue to bond with your child, even when out in public.
It is said that breastfeeding is an important bonding time between mother and baby. That time should not stop simply because you are not at home. Use your nursing cover as a way to help you feel comfortable about choosing to bond with your baby no matter what your environment looks like. It is recommended that mothers breastfeed their baby for at least the first six months of life, if not longer. Breastfeeding gives your baby the best chance possible to get the highest level of nutrition. Breastfeeding not only provides optimal nutrition, but it is also an important bonding opportunity between mother and child. Your nursing cover helps you to stand firm in your decision to parent in a way that makes you happy.