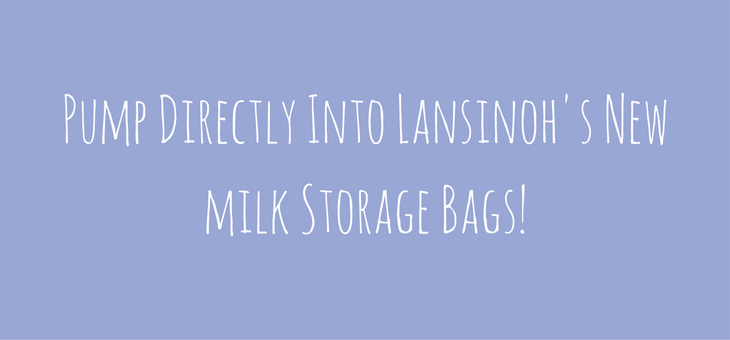 Pumping is challenging work, and there are a lot of parts to finding success while pumping, both literally and figuratively. From making sure you have all the right pump parts and accessories, to putting the parts together, to cleaning them, sometimes the job seems neverending! Not to mention, having to stay on a pumping schedule while worrying about supply is enough to wear any mama out. Giving your child the vital nutrients and vitamins of breast milk is a precious gift, so it's important to stick through the hard times.
Planning ahead for milk storage
One of my biggest stressors when it came to pumping was how to properly store my milk. What kind of milk storage bags do I use? Will I even have enough to stock up? These were just a few of the thoughts I had before getting started.
Turns out, from the moment I left the hospital I had an oversupply. I was in so much pain from engorgement and had no clue how to fix it. I thought oversupply would never happen to me so I did not think to ask my lactation consultant about it in the hospital. Thanks to trusty mom blogs on the internet and lots of late night phone calls to friends, I finally got my supply stable, but it was not easy.
One positive to my oversupply was that I had a ton of breast milk to store in the freezer. For awhile, I pumped directly into storage containers and then transferred the milk into storage bags. That meant a lot of time spent in the sink washing those containers so I could pump into them again…talk about tired, dry hands. As you can imagine, that got a little time consuming and very monotonous. I even tried getting creative and using a rubber band to tie the storage bags onto my pump but that just caused a mess. I thought there had to be an easier way, right? In fact, there was. Lansinoh's new milk storage bags were my saving grace!
Even more great features in a brand new design
Lansinoh's new milk storage bags to the rescue! I can trust these bags to keep my liquid gold safe with their patented double Click 'n' Secure seal – no leaks here! They are also pre-sterilized which is a relief for a clean freak like me. They are also BPA and BPS free so need to worry there.
The best part of Lansinoh's new milk storage bags is how much of a time saver they are. They are also so easy to use. You literally just slip them on your pump and then start pumping. You should be sure to get the Lansinoh bags that have white and purple flowers as well as a white line above the logo at the top of the bags — these are the newly designed storage bags!
Using another brand breast pump? Just get an adapter!
Also, if you are worried that your Medela, Ameda or Evenflo pump will not fit the bags, don't worry! You can purchase an adapter for a pretty inexpensive price. Simply connect the adapter to your pump, attach your Lansinoh breastmilk storage bag, & pump away! The adapter works with nearly all breast pumps. Pumping directly into the bags takes so much time off my pumping session, which means more time spent with the people I love.