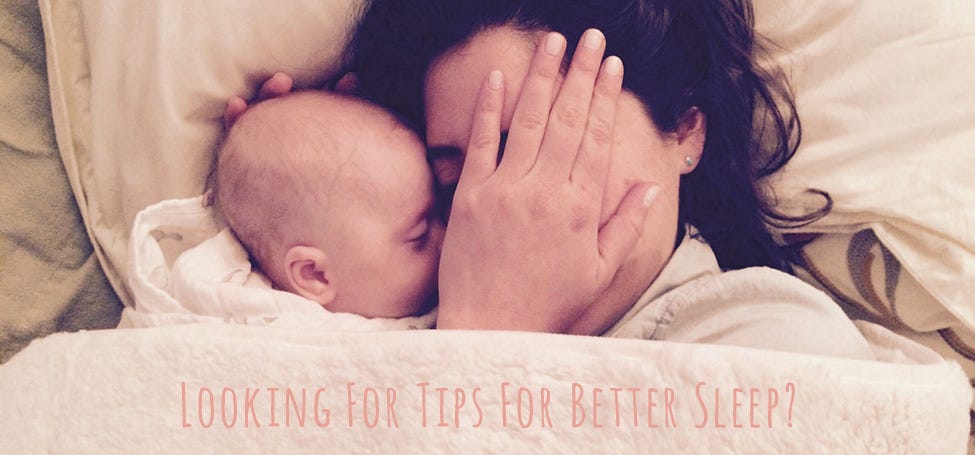 Congratulations!
If you are reading this then you are probably expecting or have just given birth to your new bundle of joy. Whichever the case, you know that sleep is a valuable resource for a mom, especially a new one. After delivery at the hospital, it may be hard to sleep with family and friends in and out of your home and all the excitement of your new baby. Let's be honest, the first few hours your little one is earthside is usually full of you and your partner just staring at your perfect creation.
Settling In
When you and your new family are finally home, you may notice your newborn sleeping a lot more than you anticipated. It may get your hopes up too. Be prepared. Their sleep patterns will change and you may be up in the middle of the night more times than you can count in the very near future. If you don't make sure to take care of yourself too, sleep deprivation will set in. You may have heard the popular saying, "Be sure to sleep when your baby sleeps," and brushed it off but now you know just how important and true that statement is. Learning to get a short nap in, even if it is only a 20-minute power nap is key.
So what is a new mama to do when she can't sleep well when she does have the opportunity? Sounds frustrating, right? Smart bed creator, Eight, conducted a study that found that women with children face more sleep challenges than men with children. Whether that means mothers are waking up more throughout the night or are having trouble going to sleep in the first place, the problem exists and can create even more of a difficulty for a new mom trying to make it in the world of motherhood. The study also showed that mothers with children who wake up in the middle of the night, get less deep sleep than fathers. While it was discovered that women sleep more than men, their sleep was found to be not as "good" as men's.
Sleep Tips
So what is the recipe for a new mom to get a good night's sleep?
Sleep when the baby sleeps. When your newborn is sleeping is valuable time to get your sleep in also.
Exercise earlier in your day. Be sure not to get in the habit of exercising at night as it can keep you up.
Watch your stress levels. If worry and anxiety is keeping you up at night, confide in your partner or consider talking with a therapist.
Look at your diet. Are you consuming too much caffeine? Too much alcohol? Limit your intake.
Get outside help. You may need to speak with a doctor if your lack of sleep turns into insomnia. A doctor may be able to help you identify other underlying causes or prescribe you a medication to help with sleep.