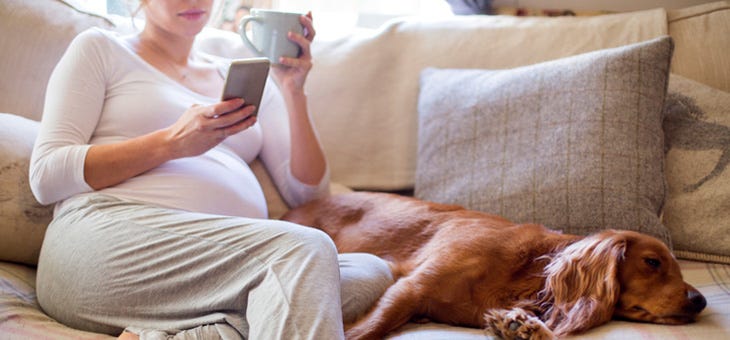 December 5, 2016
TEXT4BABY APP FOCUSES ON NEWBORN AND MOM'S HEALTH
Times are changing every day and it's about time that we have something to keep track of all the things that baby brain tries to make us forget. There are so many things that you have to remember when you are pregnant and even more once your baby is actually born. The new 
Text4baby app
 makes it so easy for you to store all of your most important information and here's the best part: it's free!
 Download Text4baby
All you have to do is text BABY to 511411 or follow a few simple steps (located 
here
) to receive free text messages three times a week, timed specifically to your due date or their birth date, through your pregnancy all the way up to your baby's first birthday. Text4Baby sends personalized messages right to your phone, and the texts have information you can trust because they are developed by experts from all over the country. You can also use the app that provides additional information about your baby's development, pregnancy, childcare tips and more! Text4Baby topics include:
Nutrition for you and your baby
Safe sleep tips
Baby's milestones
Signs and symptoms of labor
Doctor visit and appointment reminders for you and your baby
Breastfeeding advice
Car seat safety
Information on health insurance
Urgent health alerts
Resource hotlines and websites
All messages are sent for free through the CTIA Wireless Foundation and the carriers that participate are Alltell, Assurance Wireless, AT&T, Bluegrass Cellular, Boost Mobile, Cellcom, Cincinnati Bell, MetroPCS, N-Telos, Sprint, T-Mobile, U.S. Cellular, Verizon Wireless and Virgin Mobile USA.
Everything you need in one place
You can explore web pages specifically dedicated to the health and safety topics that are important to you. You'll be able to find additional information and videos on things like nutrition, safety, and baby's development. The Free Text4Baby app makes it even easier for you to get all this information right at your fingertips. Using the app as a companion to the free text messages will allow you to have access to fun interactive features such as:
How your baby is growing
Your progress and medical updates
Fun quizzes
Text4Baby knows that you have a lot going on and they are going to help you remember your upcoming appointments. You can set up a text-based reminder for your doctor's appointments for you or your baby. The best part is that it's so easy — you can use the app or set a reminder through your text messages. Here's how you can set that up:
Text "remind" to 511411
When asked, enter the appointment date with no spaces or words in MMDDYY format (e.g. 01252017)
You will then be asked to enter a short description of the appointment (e.g. Dr. Smith 9AM)
You will receive two text reminders: the first reminder three days before the appointment and the second reminder on the morning of.
I wish that something like this was available 3 years ago so that I would have spent less time searching for everything that could possibly be wrong with my baby and more time organizing my life. This is such a useful tool and you should definitely take advantage of it if you have the capability.