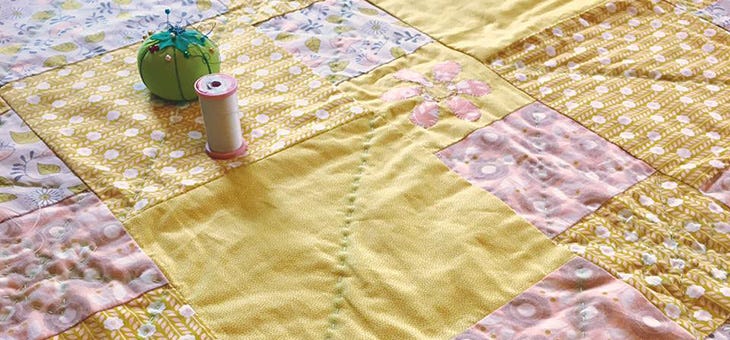 In college, I used to walk to school in the cool autumn months before winter set in. Every morning, I'd get dressed quickly, pour myself some green tea in a to-go tumbler, heat up a pizza bagel, and walk down the road toward campus. It was a typical routine and I enjoyed the peace of walking alone on a crisp morning before diving head first into Spanish verb conjugation or plant cell structure. I took this time for granted.
One morning, while I was grabbing my backpack to head out the door, I received an unusual phone call from my mother. She called to say "hello" and ask how I was doing, but I knew there was something else on her mind. After a little prodding, she told me she just wanted to let me know that I should never forget who I am, even after I decide to have a family. Kids were the farthest thing from my mind at the time, but what she said has always stuck with me.
There was a hint of urgency in her voice and a sense of regret in her words. She told me that when she had my older brother and me, she devoted so much of herself to us and our tiny lives, that she forgot a lot of her own interests. She was a mom who was reliably there and always invested in our activities and school work.
During my childhood, it never occurred to me that my mom should go out with her friends and take time to herself. She rarely did. She did go to nursing school and begin a new career when my brother and I started elementary school. A career is a wonderful thing, but it isn't joining a book club for leisure or taking up the ukulele - you know, things that feed the soul. By the time my brother and I moved out, she had spent all her free time in two decades making sure we became the really weird and wonderful people we are today.
When I became a mother, I decided that I wouldn't let go of my interests and that I would do my best to make time for myself. It's been a huge challenge at moments when I literally haven't had a second to myself except for when my daughter is sleeping. I start to get a little batty. But when my daughter is asleep, I take that madness and channel it into my hobbies.
Some I had from before I was a mom, like painting, and some I developed after, like quilting. My daughter goes with me to get the quilting fabric, so she can see the patterns, feel the swatches, and have memories of waiting for me to choose between two prints for way too long. Memories of me doing something for me. She sees me cut the squares, sew them up, and finish my project. She hears me say, "just a moment!" while I clean up the sewing supplies I have all over the dining room table. She sees 'me'.
As she gets older, I plan to do more 'me' stuff. I plan to encourage my daughter to do her own stuff too. I want her to be a weird and wonderful adult, just like I am. I talk to my mother on the phone almost every day now. She has done a fair bit of traveling over the last ten years since I left. She also joined a book club that sounds like they mostly just sit around and drink wine instead of discussing books (not fooling anyone, mom). We understand each other much better now that I know what it is like to be a mother. I hope she knows how much her words have influenced my decisions as a parent. In fact, I think I'll call her today and let her know.
This blog was written and shared by Meghan Bausone, a member of the Aeroflow team and the mother of an outgoing toddler. Meghan has an education in midwifery and has attended birth doula training through DONA International. She was the Creative Director of a birth and parenting focused magazine for six years.