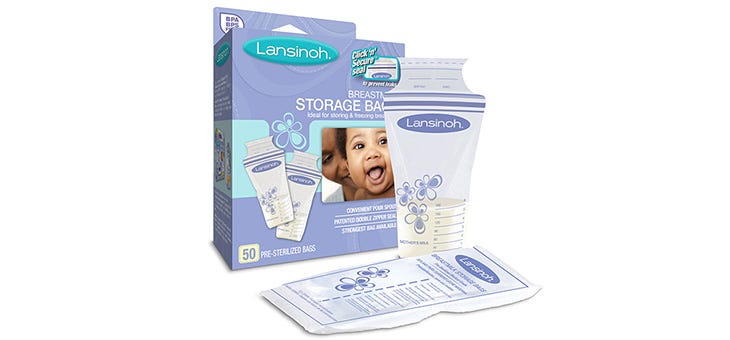 New mom Alli just began her own breastfeeding journey with her daughter Harper. Follow her story for helpful tips, awesome product reviews and a look into the life of a new mama — coming to the Aeroflow Breastpumps blog each week! 
When I started pumping, I had no clue what I was doing. Before Harper arrived, I never did any research on how often I should pump or what accessories I might need to pump successfully. In fact, I was so unprepared for a child that I didn't even take a childbirth class.
Hey, you can't truly prepare for parenthood anyway, can you? My husband has five sisters so between them and my mom I figured I would just rely on their advice and suggestions when I needed it — and thank goodness that I did!
Once my baby girl arrived, my sister-in-laws loaded me up with baby clothes, bottle racks and pumping supplies. I was immediately overwhelmed with so much "stuff" that I didn't know what to do it with it all. Do I use Medela or Dr. Brown bottles? Do I really need this weird drying rack that looks like grass? My mind was all over the place with questions. All five of them had different opinions on what bottles or pacifiers were best but one thing they all agreed on were Lansinoh Breastmilk Storage Bags.
My milk didn't take long to come in after giving birth, and once it did, I was determined to start building up a stash for when I went back to work. I needed the perfect milk storage bag, and the Lansinoh Breastmilk Storage Bags have been just that.
A couple of my mommy friends had warned to be careful when thawing my milk because sometimes storage bags will leak when running under hot water. That has not been the case with Lansinoh's storage bags. My favorite part about their bags is how well they protect my milk. Their Click 'n' Secure double seal at the top keeps the milk safely inside and the sides of the bags are also double sealed for protection.
If you have ever poured milk into a bottle from a storage bag then you know there can be problems if your hand isn't steady enough. With Lansinoh Breastmilk Storage Bags, I haven't had to worry about that because their bags have a built in "spout" at the top so you can easily transfer milk to whichever type bottles you want to use. They also have areas at the top marked for you to write out with a Sharpie how much you are freezing and the date, which is much needed for a control freak like myself. Just make sure after you write on it to blow on it because the marker will smear easily if not.
Overall, this mama gives the Lansinoh Breastmilk Storage Bags two big thumbs up. I don't have other brand milk storage bags to compare them to but that's because every mom I know uses the Lansinoh bags! My breast milk is precious and I cannot afford to lose a single bit of it because of a tear in the bag. After all, they do say breast milk is liquid gold!