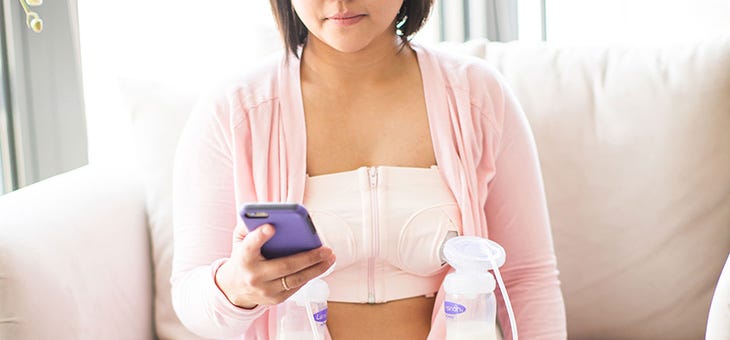 September 26, 2016
HOW AN ELECTRIC BREAST PUMP MAKES YOUR LIFE EASIER
Breast pumping provides great benefits for both mom and baby! Breast milk aids with nourishing your newborn, and feeding your baby your own breast milk has shown to facilitate a stronger bond between mom and baby. If you are breastfeeding, pumping is a perfect way to build up your supply as well. An electric breast pump is one of the best tools to help build your breast milk supply quickly and safely!
Electric breast pumps save you time
Time is everything to a mom. With everything from laundry, cleaning, and planning activities for the day, moms have a lot on their plate! A breast pump can take one less challenge from new moms by providing a way to store up breast milk. An electric breast pump is easy to set up, and you are able to start whenever you are ready. Some moms start pumping right away, while others wait until they go back to work or school. The electric breast pump has the ability to plug into an outlet, operate on batteries, plug into an outlet in your car, or function on a rechargeable battery. This is possible depending on what kit you select or accessories you add to your breast pump kit.
Types of electric breast pumps
There are two different types of electric breast pumps: single electric and double electric. The double electric breast pump allows you to pump both breasts at the same time. The single electric lets your pump one breast at a time. A double electric saves time, helps keep the amount of milk in each breast about the same, and with the right kit is great for traveling. With the single electric breast pump, size is a great perk! The single electric breast pump is small, lightweight and less expensive. This is great for traveling or for a second breast pump option. The only downside is the amount of time it will take to pump both breasts during one session.
Brands to look at
There are several brands that offer electric breast pumps. From Medela, Spectra, Ameda, to NUK, Tomy, Lansinoh, Hygeia, and Evenflo, many brands offer great packages that allow mom to breast pump and feed their infant successfully.
The benefits of electric breast pumps are great, especially for moms that are going back to work, school, or moms who are just downright busy! Pumping allows you to be away from your baby for a little bit longer and still be able to feed them breast milk. This keeps mom and baby on a good routine, and others are able to help. If there is a milk supply in the refrigerator, baby can still eat while hanging out with dad or a sibling.
Aeroflow Breastpumps is here to help
If you are interested in learning more about breast pumping and the great benefits it provides for mom and baby, we're here for you! Through Aeroflow Breastpumps, you can apply to find out if an electric pump is covered through your insurance for free! This is all in thanks to the Affordable Care Act compliant insurance policies. Please visit the Qualify Through Insurance link to see if you're qualified for a breast pump covered at 100%. Let an Aeroflow Breastpump Specialist start working on your breast pump needs for you!