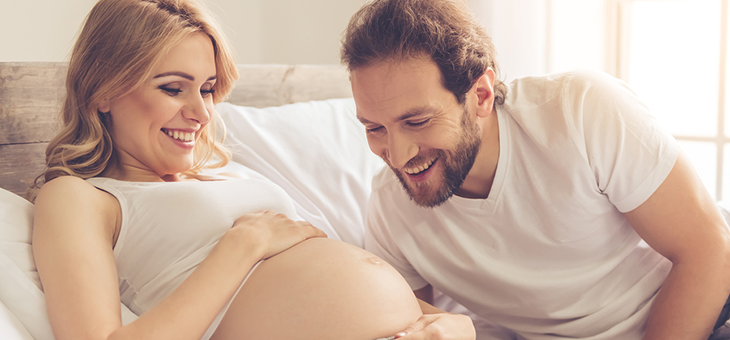 With the constant back pain, sleepless nights and relentless jabs in the ribs from your little one, the last month of pregnancy can be grueling for some. On the other hand, it also means you are that much closer to bringing your little one home. This can be such an eventful time that mom forgets to prepare, so the 
Aeroflow Breastpumps
 team has put together a checklist to help you get everything in order for your baby boy or girl when he or she is ready to shine!
To Prepare for Baby's Arrival:
Pack your hospital bag. This is critical because no new mom wants to be stuck in an uncomfortable hospital gown when they leave. Be sure to pack an extra set or two of comfy clothes, socks, undies, clothing for the baby, baby blankets, toiletries, camera and cell phone charger, as well some change for the vending machine in case you get sick of the hospital food after you give birth.
Get your car seat installed. It is quick and easy to do so go ahead and be sure to get that done because the hospital will not allow you to leave before getting your car seat checked to make sure it meets safety standards.
SLEEP! Because once the baby comes, you won't get to for a while.
Wash baby clothes. Use a gentle detergent such as Dreft.
Register at the hospital. Go ahead and get it over with so you can avoid a bunch of questions and paperwork when the baby comes. You will be glad you did.
Run some errands. Stock up on frozen meals and snacks at the grocery store. Cooking is close to impossible in those first few days with a newborn.
Don't Forget to Get Your Breast Pump
While you are waiting on your little one to come during that last month, be sure to get in touch with Aeroflow Breastpumps so you can be prepared for your little one's debut into the world. Did you know that the 
Affordable Care Act
 provides breast pumps for new moms through their insurance plan? You might be eligible for a 
Medela Pump In Style
 Advanced Starter set, 
Spectra S2
, or Ameda 
Purely Yours Ultra
 at no cost to you and your family. We also carry many other major breast pump brands such as Hygeia, Lansinoh, Evenflo and Nuk.
Upgrade Breast Pumps
Not to mention, Aeroflow Breastpumps also gives you the option of upgrading to a convenient, low price upgrade package such as the 
Medela Pump In Style Advanced On the Go Tote
 which includes the double electric breast pump with Medela's patented 2-Phase Expression Technology. On top of that, you get a trendy black tote bag, handy freezer bag with ice pack, and a battery pack so you can pump on the go at your own convenience. They also have the fan favorite (and super quiet!) 
Spectra S1
, which has a built-in rechargeable battery as an upgrade option. Aeroflow Breastpumps has trained Breastpump Specialists ready to help you see if your insurance will cover the cost of a brand new breast pump. Head on over to their 
Qualify Through Insurance form
 and get started today! If you need immediate assistance, give them a call directly at 844-867-9890. Their team is waiting to assist you!